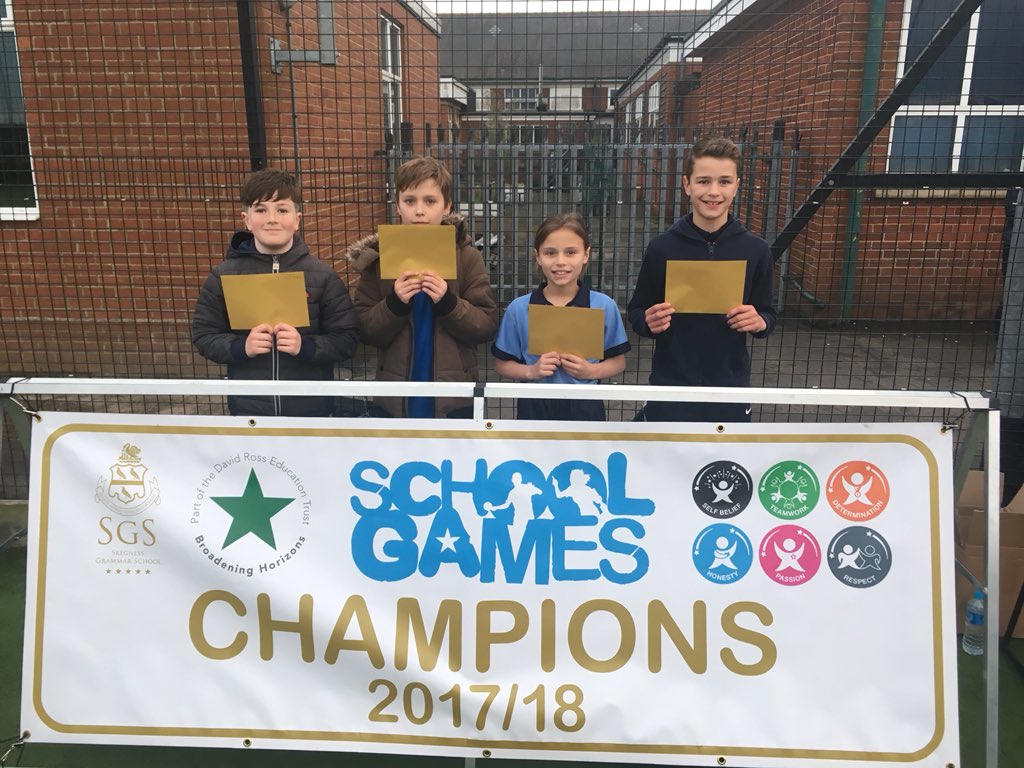 Tuesday 13th March - two teams took part in a Quicksticks Hockey tournament. Both teams played well, with the Y5 team finishing 4th overall. Corey received a Golden Ticket invitation as a result of his determination and fairplay.
8th March the girls and boys football teams took part in the local round of The Premier League Primary Stars competition. Both teams reached the semi-finals of their respective competitions.
On the 20th March a group of children from Y6 took part in a multi-skills talent day at Skegness Grammar School.
On the 21st March
Madeleine, Macey-Jayne, Grace C, and Scarlett took part in a kurling competition at QEGS Horncastle.
By the end of the Spring Term 111 children had attended at least one sports event. In total we have had 303 sports appearances.